Hey there.
The only rule I have is to NEVER put the words Goblin hut, WEAK, balanced, UP, or buff in the same sentence. 
Never mind. Because of a particular person *cough* UnofficiallyRed *cough* Anything promoting Goblin hut instead of defacing it is NOT allowed. Hear that Red? No more loopholes for you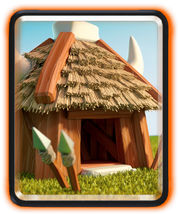 Give Kudos to this message
You've given this message Kudos!
See who gave Kudos to this message
Community content is available under
CC-BY-SA
unless otherwise noted.