Meet the wiki's staff! They are always willing to help out in any way that they can. If you have any questions, problems to report, or just want to talk about anything on the wiki, always feel free to contact one of them on their Message Wall.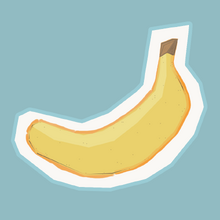 Banarama
---
Favoured Nicknames (in order of pref): Banarama, Banana, Bana, Nannerz
Tags: Administrator :D
Likes: overanalyzing things, writing stuff, making CSS + templates, witty jokes + memes
Dislikes: Poor grammar, eyeball-burning profiles, and a debate being mistaken for an argument :(
---
"The Skeleton Army now spawns Skeletons with tanks, machine guns, and sniper rifles — it does a good amount of damage but is very vulnerable, so we slightly buffed them to be like a real army!"
Tags
Rollback

— Rollbacks are here to make sure vandalism is controlled. Rollbacks are given extra abilities to help them manage edits and combat vandalism. They also have Discussion Moderator abilities here which allow them to manage forum threads and comment sections.

Administrator

— Administrators oversee the growth and development of the wiki. They can edit any page, protect, delete, and rename pages, and add more advanced code to the wiki. Administrators here are also Rollbacks.

Bureaucrat

— Bureaucrats manage user rights. They are the ones who can change the tags of other users here. Bureaucrats here are also Administrators and Rollbacks.