Are you looking for a positive and competitive environment? A place where you can grow and improve your Clash Royale skills? Join our clan and community.
Fire Scale E-sports was founded on the 20th of September 2019. We started out small in Brawl Stars and were built on hard work and dedication. Since then, we've achieved huge success and have branched out into multiple games such as Clash Royale, Brawl Stars, Super Smash Bros Ultimate, Overwatch, Rainbow Six Siege, Warcraft 3, PlayerUnknown's Battleground Mobile and Valorant.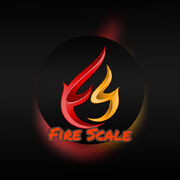 Features (Clash Royale E-sports)
Amateurish E-sports team.
Friendly clan.
Awesome Discord server and system.
Friendly staff, admin and team players.
Upcoming training system.

Requirements
Clan requirement
4k trophies.
Stay active & have a positive attitude.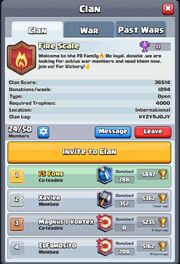 E-sports requirements
14 max wins.
Competitive and willingness to improve.
A positive mindset, try to improve others on your team.
You don't have to be in our Fire Scale clan, just stay active.
Willingness to use Discord regularly.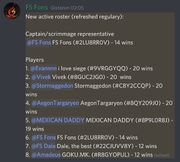 It'll be a lot of fun when you see your teammates grow and beat other CR E-sport organisations/clans in scrimmages as a team! We're active, non-toxic and constantly on the grow and grind to achieve great things.
Start your journey into Fire Scale Esports by joining our offical discord server: https://discord.gg/EcmAX43
Our Fire Scale CR discord server: https://discord.gg/TmwUgEf
Our clan statistics: https://royaleapi.com/clan/Y2Y9J0JY